Jun Planning's Pullip® 2008 news
Please e-mail me for prices and shipping quotes.







For 2008 Pullip dolls, please click here.

For 2007 Pullip dolls, please click here.

For 2006 Pullip dolls, please click here.

For Dal dolls, please click here.

For All Rozen Maiden Pullip dolls, please click here.






Milch Dal





Humpty Dumpty Mini Dal

Coming in March 2009
A Very Special Brand New
Matched Set!
The Black Butler!








Ciel Dal
Ciel Phantomhive is the business-savvy, twelve-year-old head of the English Phantomhive noble family, taking over after the deaths of his parents.
He also runs a company that manufactures toys and sweets.
His right eye, which is usually covered with a black eyepatch,
bears a pentacle sign of contract which binds the demon Sebastian Michaelis to his will.
He is portrayed as emotionless, but he does react when Sebastian becomes injured,
but ultimately looks at Sebastian as a pawn.
He is close to his cousin and fiancée Elizabeth, seeing her as an important friend
and someone he needs to protect.
Ciel does not want to lose anything important again.



Sebastian Taeyang
A sign similar to the one marking Ciel's right eye can be found on his left hand,
which has been used on one occasion to twist the arm of a kidnapper without touching him.

The name Sebastian is in fact a temporary name given to him by Ciel.
He also stated that he loves cats, and despises dogs.


Alberic Taeyang



In Stock Now Charlotte Dal
Now in Stock

Lipoca Dal

In Stock Now!

"I'm practicing so hard, but no one seems to be surprised.

Why?

Why? I missed again !
But I'll surprise Tezca someday!"

-ハ Poke you with this big spear!!
- ハTezca scheduled to go on sale in september!!
- ハShe`s not letting Tezca take it all !! ハハHere`s Lipoca , in red and black.
ハ

Kirsche Pullip
In Stock Now!




Melize Dal
To be released in January 2009.

"Welcome to my secret and hiding café in this forest.
If you taste my dolce, you'll love it and you're sure to melt!!!"

"She has honey-blonde hair and she is pretty cute waitress!!"
- "Her inner one-piece dress is also cute!!"




Jade Taeyang
Order Today!



Taeyang / JADE
" We're an imperfect "human composite"
from the light and the shadow.
By diffuse reflection of thousands of prism,
we believed that we could change this whole world!"




Cinciallegra Pullip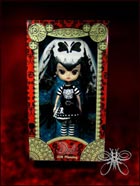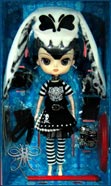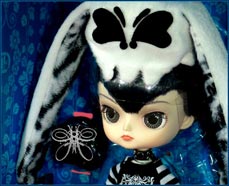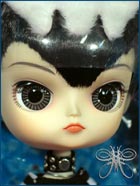 Tezca Dal
DAL as a naughty child!!
The first naughty child version is "Animal-Gothic" young punk
and she dresses with lots of unique punk costume!!!






In Stock Now!



Youtsuzu Pullip

Hanaayame Dal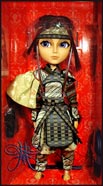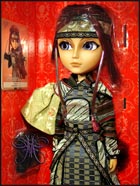 Seiran Taeyang

Coco Dal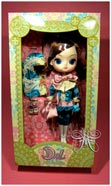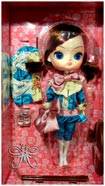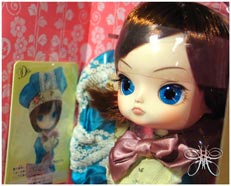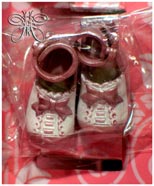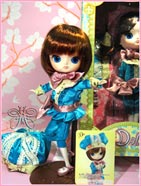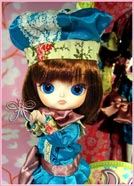 In Stock

William Taeyang


In stock now.

Petit Luxury Pullip

Click on picture to access the Petit Luxury page.

In Stock Now!
Tantus Taeyang Doll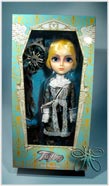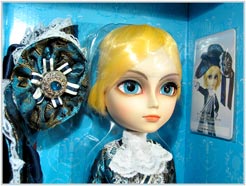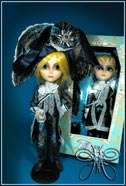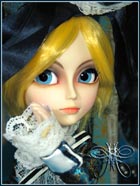 In Stock
Tweety Dal!



Colline Dal

IN STOCK!




"When I look up the sky, The cotton candy will follow me.
Fluffy and feathery. Let's play hide and seek!"
Comes with: Bonnet, sheep pochette and doll stand.
Each doll also comes with collector's card.
Order today!


Asuka Langley Soryu Pullip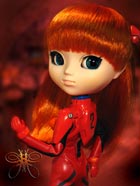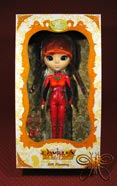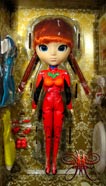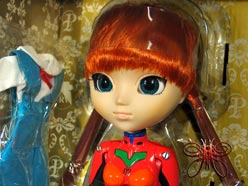 Rei Ayanami Pullip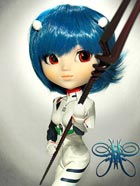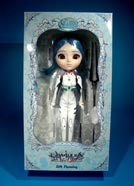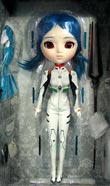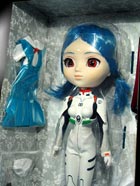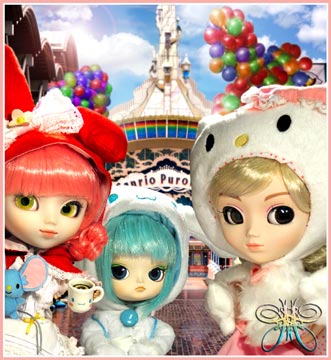 Cinnamoroll Dal



Horison Taeyang





"My Melody" Pullip doll!

The second collaboration model with Sanrio!!!



+ Bonnet with lovely plump ears, matching with My Melody !

+ Candy pink curry hair .
I want to be My Melody !!.... feel like so. ★ハハハ

Comes with the following accessories!

- "My Melody" hood

- Stuffed toy of "Flat", "My Melody"'s friend

- Mini Tote Bag ( Size: D 180 X W 70 X H 65 mm )

- Doll Stand


DAL HANGRY
Following Pullip, DAL collaborates with h. NAOTO !!



First corroboration of DAL and Fashion designer's brand.

HANGRY & ANGRY (by h. naoto) has released the same dress which
DAL HANGRY is wearing in human scale !

Why don't you dress up to match with your DAL HANGRY ?



+

HANGRY & ANGRY brand logo is printed on the T-shirts !





+ Lovely frilly skirt under the check apron !




+ Cute tail on the back of outer parka !



Includes:

- Stuffed teddy bear called "ANGRY"

- Pochette (bag)

- Doll Stand



Mysterious, 2 tone colored hair. (Silver / Black)

First odd eye model of TAEYANG (Right: Green / Left: Purple).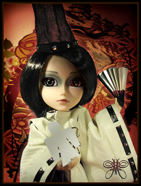 TAEYANG / MAGUNA

Listen to the wind talking.
Ascertain the movement in the dark.
The universe, everything in my eyes.



Included Accessories

- Hat (Japanese medieval style for noble men)

- Japanese fan (hinge is movable to open and close!!!)

- Paper doll (to be limb of wizard with his magic)

- Doll Stand




Jolie Dal!!




Isn't she just adorable.


Look at that hairstyle!


Perfect for redressing!!!

Beautiful braid hair style.
Cute and neatly, middy blouse and skirt style!
With a big ribbon, back style is also cute.

Fairly soft, jouet is her precious teddy bear !!

In stock.

Aquel Pullip doll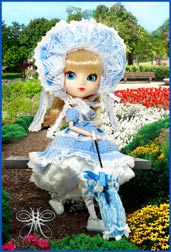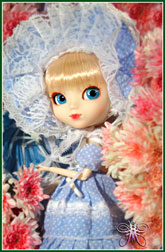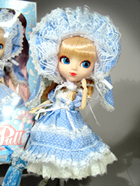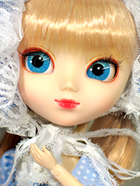 Thousands of frillery parasol.
Lovery milky pink hair, rabbit ears bonnet.
Everything is lolita.



In quiet summer, quiet midafternoon.

The shadows of parasol is like aquarium...

I am under the water now... Feel like so.

Attached accessories :
Bonnet
Parasol
Doll Stand



---
WARNING: ALL RIGHTS RESERVED. THIS WEB SITE, PAGES OR PART THEREOF MAY NOT BE REPRODUCED IN ANY FORM WITHOUT PERMISSION IN WRITING FROM 'Magma Heritage' .Copyright Magma Heritage 1999- 2022.