Jun Planning's Pullip® 2008 news
Please e-mail me for prices and shipping quotes.







For 2008 Pullip dolls, please click here.

For 2007 Pullip dolls, please click here.

For 2006 Pullip dolls, please click here.

For Dal dolls, please click here.

For All Rozen Maiden Pullip dolls, please click here.


New Release
Neo Noir Pullip To be released in January 2009. In 2009, NOIR, the most popular doll acclaimed by Pullip enthusiasts,
will be re-released for the first time in five years!!!
The doll will feature a new design that mysterious
beauty that is accentuated by a greater level of darkness.

When the mask is removed, she reveals a soft smile.
This is a rare opportunity for you to get her smile all to yourself.

"The smile of the Sphinx behind the mask!!!
OhノIt feels like Melancholia.
The black sun becomes more and more brilliant.
It is so venerableness and so mysteriousness....
Feel like so."



Milch Dal





Humpty Dumpty Mini Dal

Coming in March 2009
A Very Special Brand New
Matched Set!
The Black Butler!





Grell Pullip



Grell Sutcliff is a flamboyant, cross-dressing shinigami who works as Angelina Durless's butler.




He is initially portrayed as worthless and is often seen trying to commit suicide after mishandling tasks.





Eventually, Angelina put him under Sebastian's care, so he could learn to be a better butler. After this, he becomes infatuated with Sebastian.




As a shinigami, he is characterized with red hair and shark-like teeth.




Grell often refers to himself as a woman and verbalizes his infatuation with Sebastian,




much to the latter's disgust.




He met Angelina while was murdering a woman.




Although he was to remain neutral and not kill for fun,




Grell and Angelina made a partnership and continued the murders.




They were known as "Jack the Ripper" thereafter.




Grell's shinigami scythe is illegally modified to look like a chainsaw.




When cutting someone with his Scythe, their past memories are played out like a video reel.




This is called "Phantasmagoria Theater".




In the end, Sebastian almost kills Grell with the Grim Reapers's own scythe,




but Sebastian is stopped by the representative of the reapers William Spears.




William beats Grell and takes him back to headquarters.




Grell has not appeared afterward.





Ciel Dal
Ciel Phantomhive is the business-savvy, twelve-year-old head of the English Phantomhive noble family, taking over after the deaths of his parents.
He also runs a company that manufactures toys and sweets.
His right eye, which is usually covered with a black eyepatch,
bears a pentacle sign of contract which binds the demon Sebastian Michaelis to his will.
He is portrayed as emotionless, but he does react when Sebastian becomes injured,
but ultimately looks at Sebastian as a pawn.
He is close to his cousin and fiancée Elizabeth, seeing her as an important friend
and someone he needs to protect.
Ciel does not want to lose anything important again.



Sebastian Taeyang
A sign similar to the one marking Ciel's right eye can be found on his left hand,
which has been used on one occasion to twist the arm of a kidnapper without touching him.

The name Sebastian is in fact a temporary name given to him by Ciel.
He also stated that he loves cats, and despises dogs.


Alberic Taeyang



In Stock Now

Marianne Pullip



Now in Stock!
Charlotte Dal
Now in Stock

Lipoca Dal

In Stock Now!

"I'm practicing so hard, but no one seems to be surprised.

Why?

Why? I missed again !
But I'll surprise Tezca someday!"

-ハ Poke you with this big spear!!
- ハTezca scheduled to go on sale in september!!
- ハShe`s not letting Tezca take it all !! ハハHere`s Lipoca , in red and black.
ハ

Kirsche Pullip
In Stock Now!



Taeyang / Sol
Let the RPG hero-type TAEYANG adore you !!

"I can't stand watching you so careless.
You're better off behind me.
I'll protect you forever ."

Wow Taeyang.
You sound like a MCP.
The sharp looks of a warrior.
New for TAEYANG! Exotic brown skin .
An armor-suit costume that leads you to a world of fantasies!
My back that protect you

Attached Accessories
- Headgear
- Doll Stand



Melize Dal
To be released in January 2009.

"Welcome to my secret and hiding café in this forest.
If you taste my dolce, you'll love it and you're sure to melt!!!"

"She has honey-blonde hair and she is pretty cute waitress!!"
- "Her inner one-piece dress is also cute!!"




Jade Taeyang
Order Today!



Taeyang / JADE
" We're an imperfect "human composite"
from the light and the shadow.
By diffuse reflection of thousands of prism,
we believed that we could change this whole world!"




Cinciallegra Pullip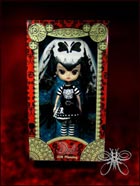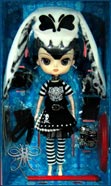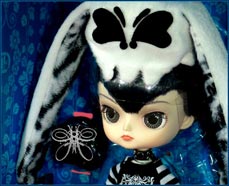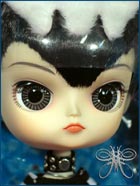 Tezca Dal
DAL as a naughty child!!
The first naughty child version is "Animal-Gothic" young punk
and she dresses with lots of unique punk costume!!!


Xiao Fan Pullip
In Stock now!



Order today!

In STOCK NOW!
Celsiy Pullip
"My dramatic summer is not over yet.
I'm so sweet and cool and people see me and sigh unconsciously.
So I'm the one who lights up this town. .... Feel like so.

"
In Stock Now!
E-mail me now to order!


IN STOCK NOW.




Magical Pink-chan Dal!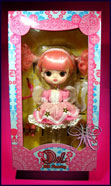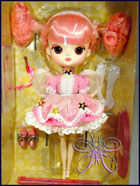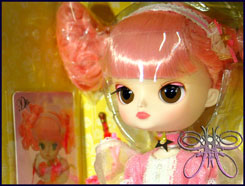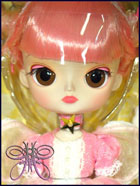 Dal Dal, Luda!!!
I'll be more pretty by my own magical power!!
I'm the cutest 'magical girl' in the whole world. !!!


She wears a lovely pink-colored one-piece dress and it looks like a lovely pink flower.
Please pay attention to her big ribbon on her back also!!
Microphone is her magical item!!!
Accessories Included:
- 'Magical' microphone
- Headdress
- Choker
- Doll Stand


In Stock Now!



Youtsuzu Pullip

Hanaayame Dal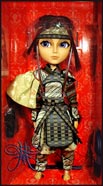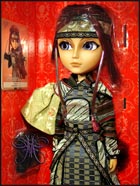 Seiran Taeyang

Coco Dal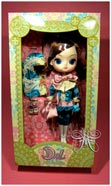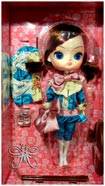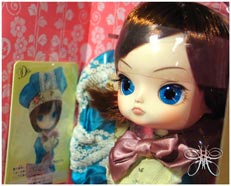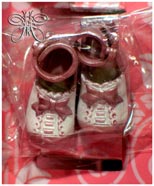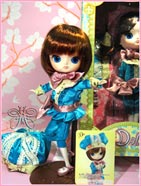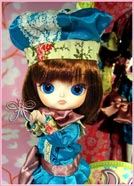 In Stock

William Taeyang


In stock now.

Petit Luxury Pullip

Click on picture to access the Petit Luxury page.

In Stock Now!
Tantus Taeyang Doll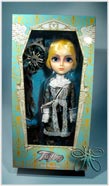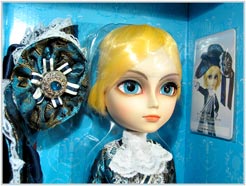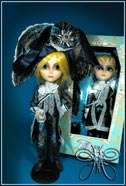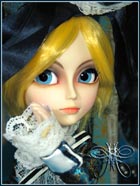 Dita Pullip
In Stock



In Stock
Tweety Dal!



In Stock now!
ALa Pullip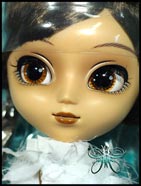 "I fly toward the light. It's Like.....
Opening a door to Heaven, I might find a mysterious paradise."


When released from the confines of the box, ALa soars!





Comes with feathered wings, wand,
doll stand and collector's card.

Colline Dal

IN STOCK!




"When I look up the sky, The cotton candy will follow me.
Fluffy and feathery. Let's play hide and seek!"
Comes with: Bonnet, sheep pochette and doll stand.
Each doll also comes with collector's card.
Order today!


Asuka Langley Soryu Pullip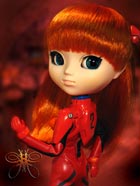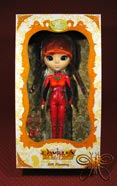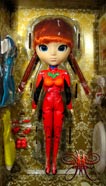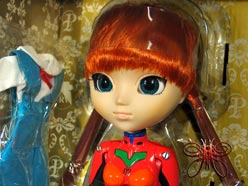 Rei Ayanami Pullip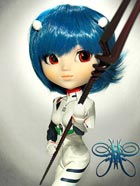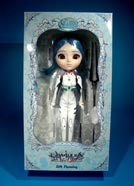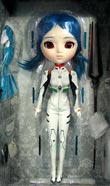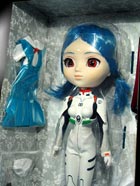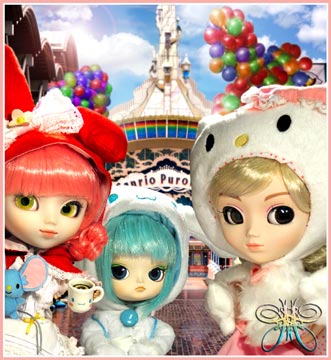 Cinnamoroll Dal



Horison Taeyang!!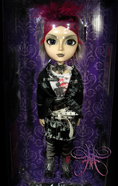 The first collaboration of TAEYANG and Fashion designer's brand!


Check more information ! ---- English website of

h. naoto




h. ANARCHY (by h. naoto) will release the same outfit with TAEYANG HORISON in human scale !



Why don't you ask your boy friend to dress matching with TAEYANG HORISON ?




~~Slashing through a crowd with flashing vividly.
The coolest thing on this earth is me. I resemble nobody.~~
Product Size: 340 mm in height






"My Melody" Pullip doll!

The second collaboration model with Sanrio!!!



+ Bonnet with lovely plump ears, matching with My Melody !

+ Candy pink curry hair .
I want to be My Melody !!.... feel like so. ★ハハハ

Comes with the following accessories!

- "My Melody" hood

- Stuffed toy of "Flat", "My Melody"'s friend

- Mini Tote Bag ( Size: D 180 X W 70 X H 65 mm )

- Doll Stand


DAL HANGRY
Following Pullip, DAL collaborates with h. NAOTO !!



First corroboration of DAL and Fashion designer's brand.

HANGRY & ANGRY (by h. naoto) has released the same dress which
DAL HANGRY is wearing in human scale !

Why don't you dress up to match with your DAL HANGRY ?



+

HANGRY & ANGRY brand logo is printed on the T-shirts !





+ Lovely frilly skirt under the check apron !




+ Cute tail on the back of outer parka !



Includes:

- Stuffed teddy bear called "ANGRY"

- Pochette (bag)

- Doll Stand



Too hot and very limited in stock!
Uncanricky
Pullip invites you into a STRANGE and FUNNY world!!

Cool but Sweet. lovely tall hat!

Gorgeous blond hair curled lengthways.

Makeup with a brilliant stone, we haven't seen since Pullip fourrure!!

This is an odd and mysterious world.

The chime is ringing for the show time.

Here the curtain is ready to rise, leading you into the strange world....feel like so.

Includes :
Ball for Balance-on
Doll Stand



Pullip Prunella





"Radical but noble.
The happiest moment in the world,
the perfect aesthetic sense…feel like so."



First corroboration of Pullip and Fashion designer's brand.

FRILL (by h. naoto) will release the same dress with purunella in human size !

Why don't you dress matching with Pullip purunella?



What's h. naoto ?

Fashion brand produced by a designer, Naoto Hirooka.

Punk, Gothic & Lolita, Cosplyay, Biker, Army style and more....

h. naoto fashion world is developed by his unique interpretation of various genres of fashion.



Want to know more about this designer?
---- Which his website here: h. naoto

Included Accessories

- White hat with Frill

- Bag

- Doll Stand

- Mini tote bag with h.naoto logo mark.
(Human scale ! D70 X W200 X H150 /mm)




Mysterious, 2 tone colored hair. (Silver / Black)

First odd eye model of TAEYANG (Right: Green / Left: Purple).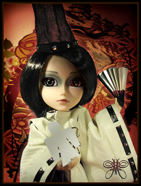 TAEYANG / MAGUNA

Listen to the wind talking.
Ascertain the movement in the dark.
The universe, everything in my eyes.



Included Accessories

- Hat (Japanese medieval style for noble men)

- Japanese fan (hinge is movable to open and close!!!)

- Paper doll (to be limb of wizard with his magic)

- Doll Stand


Two very special dolls

Veritas Pullip
The Pirate of the 7 Seas!!

No border between the sky and this mighty ocean.

The journey to the new world goes on, until we reach there some day... fell like so.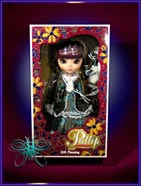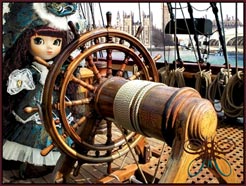 Comes with:

- Bicorn Hat

- Telescope

- Doll Stand

Too gorgeous for words!
This is a must-have!!

Order with us today!





Jolie Dal!!




Isn't she just adorable.


Look at that hairstyle!


Perfect for redressing!!!

Beautiful braid hair style.
Cute and neatly, middy blouse and skirt style!
With a big ribbon, back style is also cute.

Fairly soft, jouet is her precious teddy bear !!

In stock.

Aquel Pullip doll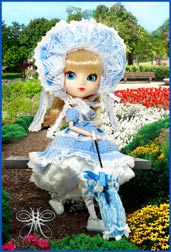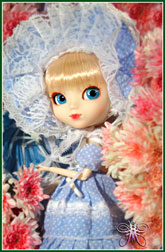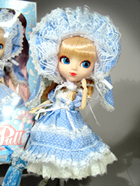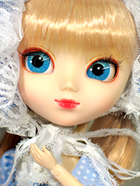 Thousands of frillery parasol.
Lovery milky pink hair, rabbit ears bonnet.
Everything is lolita.



In quiet summer, quiet midafternoon.

The shadows of parasol is like aquarium...

I am under the water now... Feel like so.

Attached accessories :
Bonnet
Parasol
Doll Stand



---
WARNING: ALL RIGHTS RESERVED. THIS WEB SITE, PAGES OR PART THEREOF MAY NOT BE REPRODUCED IN ANY FORM WITHOUT PERMISSION IN WRITING FROM 'Magma Heritage' .Copyright Magma Heritage 1999- 2009.