E-mail | Site Map | About Us | Testimonials | Photography Lessons



Isul Steampunk.
This is a brand new character!
Pullip's kid brother
He will be first introduced as part of the Steampunks collection.
We shall only order based on customer's confirmed orders only.
So place your order right now with us.



New Angelic Pretty Dolls for 2011!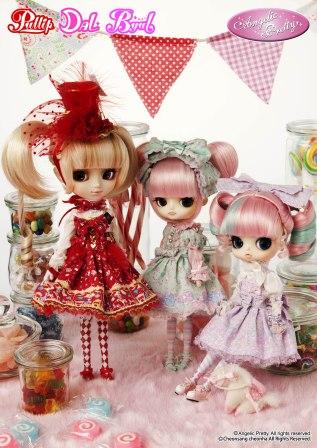 March 2011 Release.
From left to right:
Prupate Pullip, Joujou Dal and Sucre Byul.




Updated Daily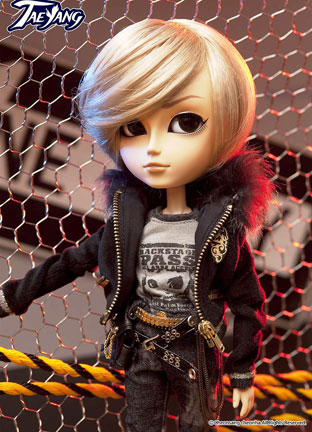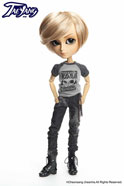 Bonita Pullip Doll Sold separately.


IN STOCK NOW!
Shan-Ria Pullip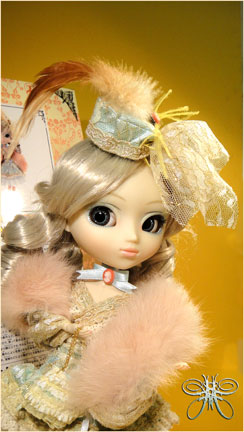 IN STOCK NOW!

Galeries St-Hubert J-Doll



Located in Brussels Belgium, the Galeries St-Hubert is a fashionable meeting place showcasing two-storey 19th century .
Officially opened in 1847, the gallery consists of three major parts:
the King's gallery, the Queen's gallery and the Prince's gallery.

Even today, St-Hubert's gallery continues to attract many visitors from all over
the world with its offerings of alfresco cafes,
along with an ambiance of luxury retailers all set in Brussels' inclement climate.






Princess Anne Pullip
from
"Roman Holiday"
The Movie




This is the new Pullip doll that features faithful reproductions of the outfits featured in
the classic Audrey Hepburn movie, Roman Holiday.
Miss Hepburn won numerous awards for this role, including the Academy Award for Best Actress in 1953.
This will be the second Pullip as Audrey Hepburn doll,
the first one being Holly Golightly from Breakfast at Tiffany's.


In Stock Now

Lunatic World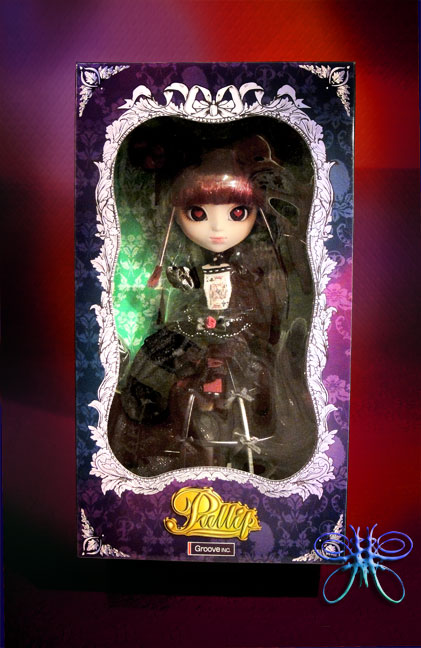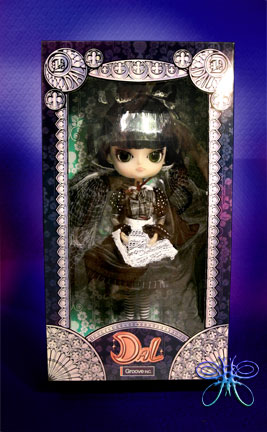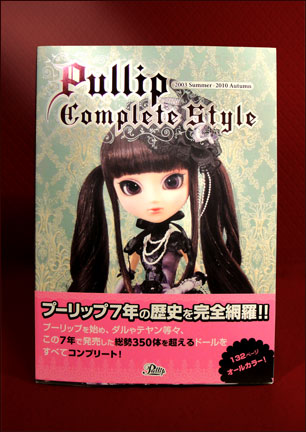 Pullip Encyclopedia In Stock now.
SGD 89.90.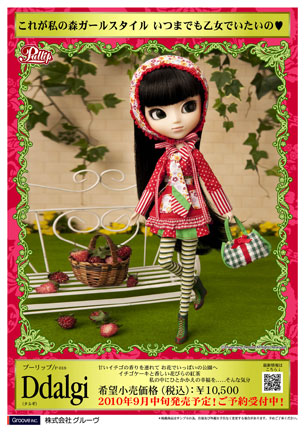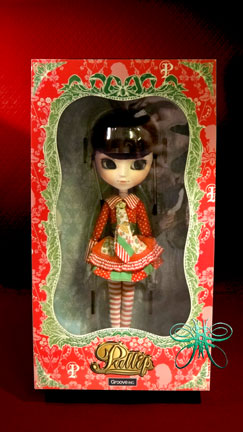 Ddalgi Pullip
In Stock Now



In Stock Now!





Wayne Taeyang


In Stock Now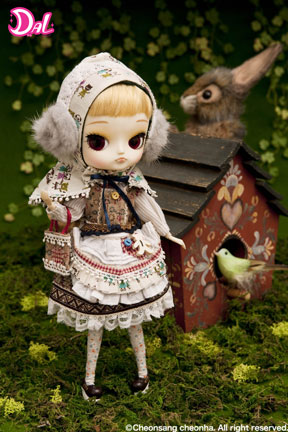 Dotori Dal
In Stock Now


Taking Pre-Orders for December dolls.
No deposit required.
Just e-mail or call us at 6238 0480 to place an order.





From Left to right:
Akoya Pullip, Arashi Taeyang and Katoya Dal.
Each sold separately.
Click on pictures to access larger format.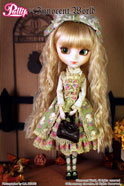 Tiphona Pullip
is now sold out.


In Stock now!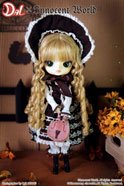 Clair Dale


Hermine Byul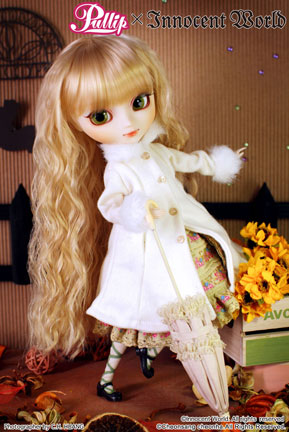 Oufit and umbrella


Melissa Pullip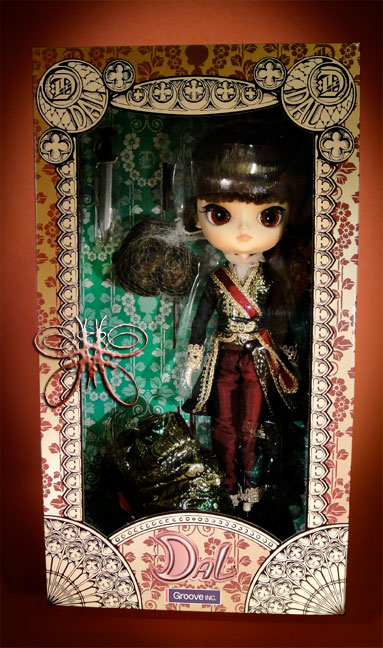 Kanta Dal








Siry Byul
IN STOCK NOW!




All Three dolls have arrived.
Ready for collection.

Each doll sold separately.

E-mail us today!



IN STOCK NOW!
RAMBRA J-DOLL!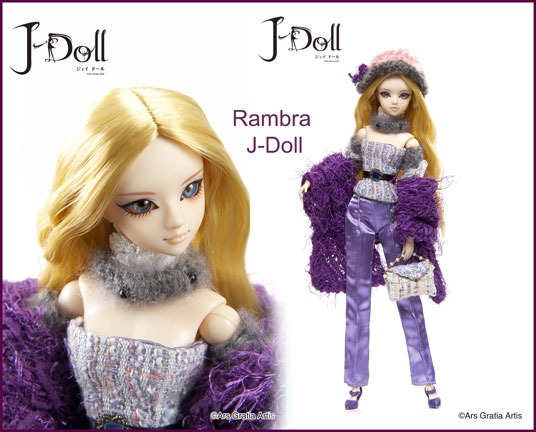 Spitalgrasse (Alpine Girl) J-doll
In Stock Now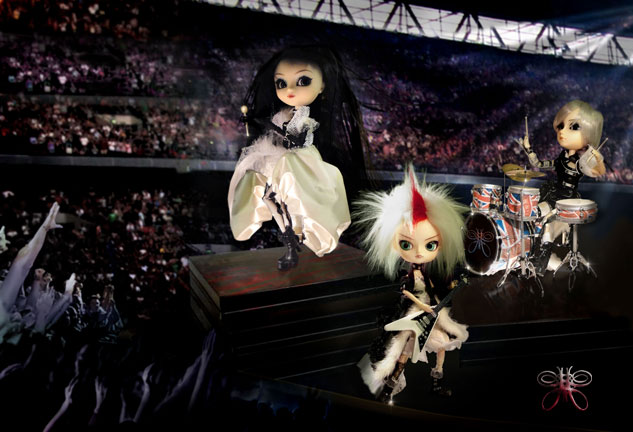 Naomi Pullip, Richt Taeyang and Edge Dal


In Stock Now.
Each sold separately.







Lovely iron "Egg" seater for your dolls.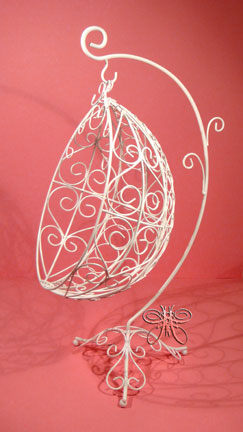 Ready for Pre-Order Now!



Dumbo Byul
IN STOCK NOW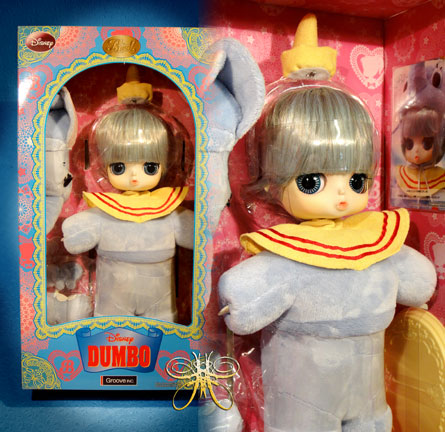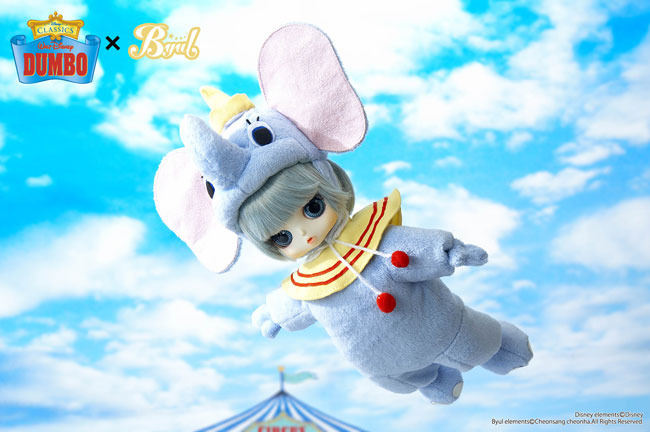 IN STOCK NOW




Disney and Groove presents:


Pinocchio Dal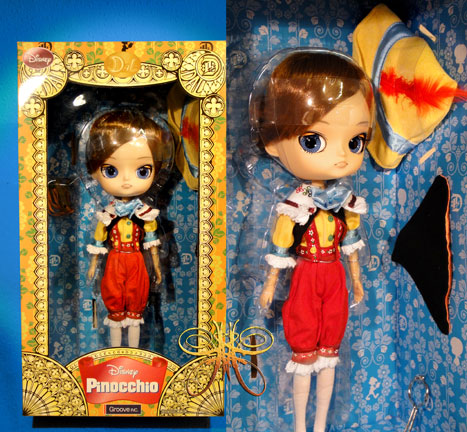 IN STOCK NOW!
Mini Aqual Pullip and Mini Coral Dal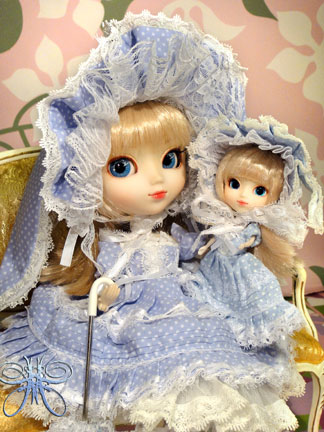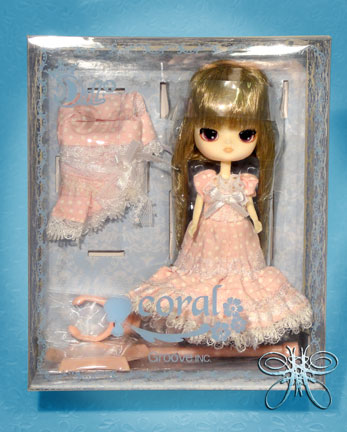 IN STOCK NOW!



and


Mini Jouet Dal



In Stock Now!

Hellcatpunk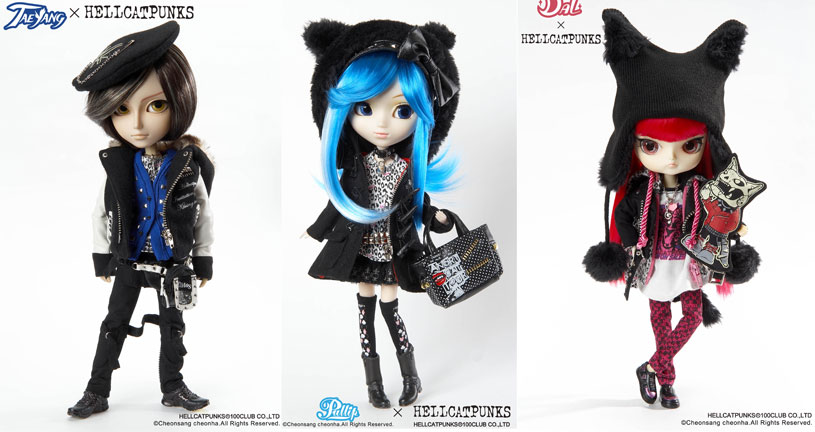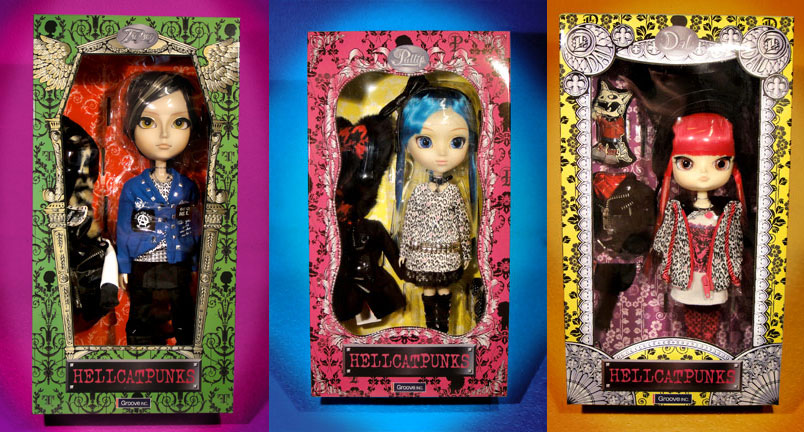 HELLCATPUNKS & PULLIP FAMILY DREAM COLLABORATION!!

HELLCATPUNKS
HELLCATPUNKS is fashion label that's inspired by
London's 1970's PUNK ROCK fashion secene.
Their designers have managed to incoporate the past with the present,
resizing a concept that is ideal for all rockers who love a bit of
boldness in their fashions.



ALL IN SOCK NOW.

\



The Vampire World captures Pullip, Taeyang and Dal


and completely transforms them into
Elisabeth Pullip, Nosferatu Taeyang and Ende Dal.
Take a bite!
Hell, take three bites and take a deep and delicious drink into this gothic romantic world.
Bottoms up!

All In Stock Now!





IN STOCK!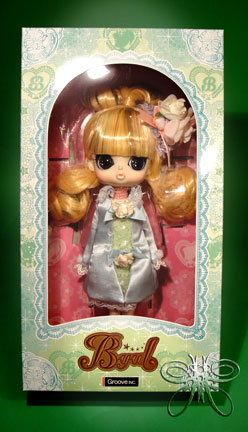 From left to right:
Sakura Dal, Aya Pullip & Maya Byul





To our Pullip, Dal, Taeyang and Byul's fans,




Pullip's Happy Holidays Event !






We'd like to thank you very much for your big love to our Pullip, Dal, Taeyang and Byul.

In return for your support, with great gratitude
we are going to give you one Little Pullip Plus or Little Dal Plus if you purchase any items below:

Aya Pullip, Sakura Dal, Maya Byul for December, 2009


Elisabeth Pullip, Nosferatu Taeyang and Ende Dal

for January, 2010


This will make you to want to have a collection for Little Plus series.


If you already have Little Pullip Plus or/and Little Dal Plus,
this will be an awesome chance to make more friends for them.
Please note:
Little Pullip Plus and Little Dal Plus will be randomly picked.
(You cannot choose)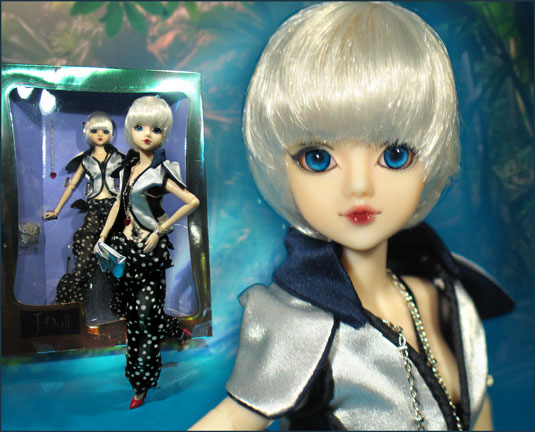 Reforma J-Doll
In Stock Now

This doll refers to the Paseo de la Reforma in Mexico City.
It includes a really large public park, gallery and museum.


- Active style and shape blue eyes.
- Sexy See-though Pants
- Sexy Short Hair




Rue de Belleville
In Stock Now.



Peter Pan Pullip
In Stock Now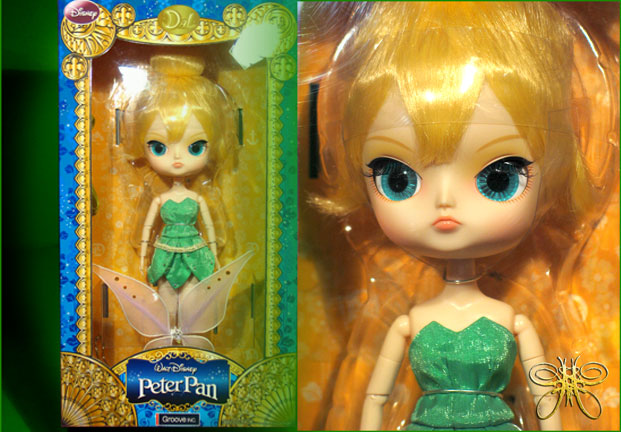 Tinker Bell Dal
In Stock Now


Captain Hook Taeyang
In Stock Now
Tiger Lily Byul
In Stock Now

Our New 10th Anniversary Shopping Bag is now available!
The small bag is out



The small bag is perfectc for any single Pullip doll.

The Medium bag is perfect for two or more large Pullip dolls.
Our large shopping bag will be out soon.

Robin Ciel
In stock now.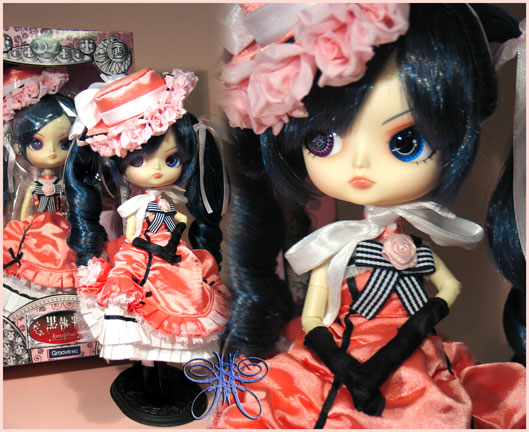 Sebastian Taeyang - Private Teacher

In stock now.

Robson Street J-Doll


Where is J-Doll?
"There's always something exciting, new and fun in the city I live in. Vancouver."

Check it out !
- Active style and shape blue eyes.
- Denim shoulder bag.
- Fluffy long hair.


Attached Accessories
- Sun visor cap
- Shoulder Bag
- Doll stand





Black Diamond Mini Pullip
Peal Mini Dal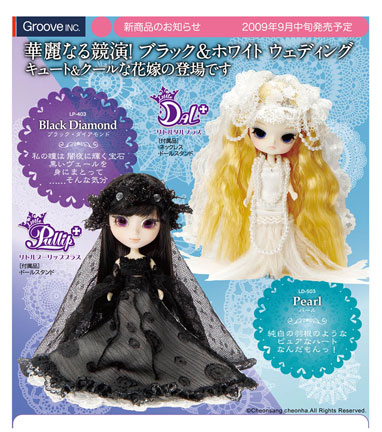 The theme for September Little Pullip + and Little DAL + is Wedding version!!
Splendid play! Black & White wedding.

Cute and Cool bride are here !

Rue de Charonne
J-doll is now in stock



From left to right:
Maretti Dal, Sfoglia Pullip and Cocotte Byul

Collect them all!

Angelic Pretty Collaboration With Groove!
Read more here
Sfoglia Pullip
Angelic Pretty is a name of Japanese fashion company specializing in Lolita fashion, created in 1979.
Angelic Pretty sells an assortment of girly clothes, accessories and shoes.
Including sweet lolita coats, dresses, JSKs, blouses, cutsews, skirts, headdresses, petticoats and bloomers, shoes, socks, bags and more.
As well as the brand's popularity in Japan, Angelic pretty is increasingly becoming one of the most well known Lolita brands world wide.
Earlier this year, the company opened an official English site to cater for their fast growing foreign customers.
Maretti Dal
Cocotte Byul
Click pictures to see more.

Mir Pullip

Puki Dal


In Stock
Lavalle J-Doll
This is "zappy" holiday promenade in Buenos Aires / Argentina.
This is the place between Florida street and a street where you can find lots of movie theaters.
So you can find lots of "new trend" also here"!!

Lizbel Dal!

In stock Now.
"I love to listen to the music in this "free town"!!!
PEACE! PEACE!! PEACE!!!!!
My world will draw cheers!!!"

Guitar sold separately with Nomado Pullip.

Cinciallegra Pullip
vIn Stock now.


Old Church Street
J-Doll in stock now.
More J-Dolls available now.
More pictures to come shortly.