Welcome to our Barbie page!
Dolls listed below are all in stock.
Always hit "Refresh" to make sure it has been updated.




I try to keep the page as current as possible.




If you want to ask about any of the dolls, please call us during office hours at +65 6745 4991




or e-mail us

here.

New Barbie in stock
Diane von Furstenberg Barbie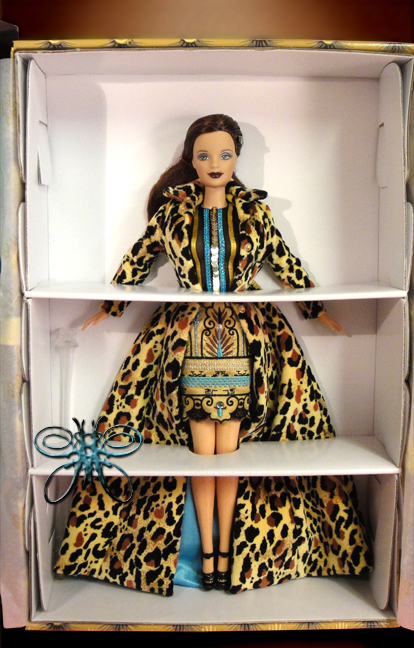 T
Todd Oldham Barbie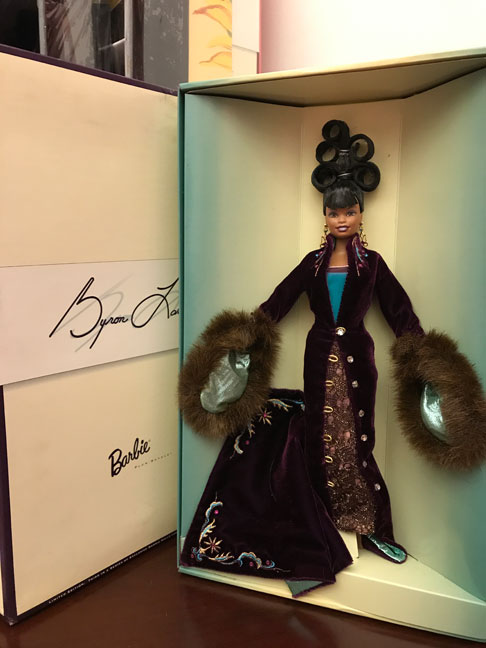 Plum Royale Barbie by Byron Lars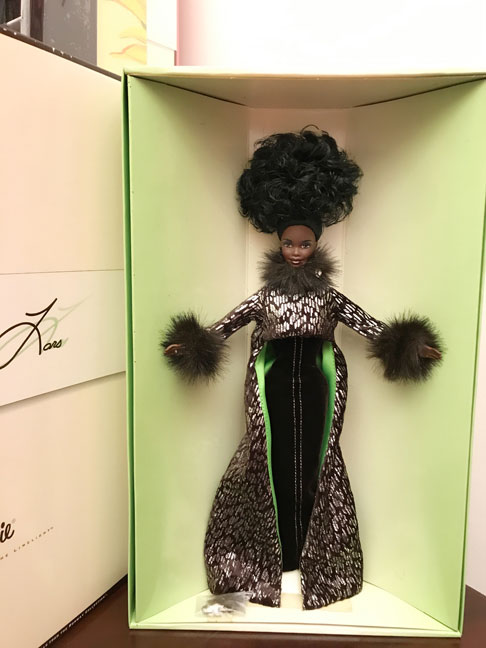 In The Limelight Barbie by Byron Lars
Cinnabar Sensation White Barbie by Byron Lars
Day at the Races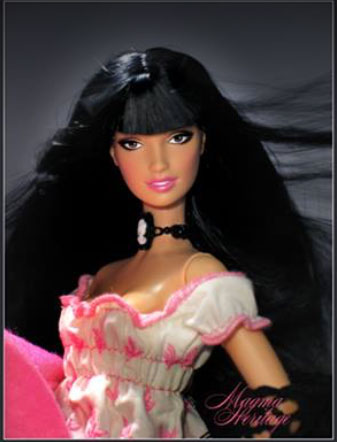 Anna Sui Barbie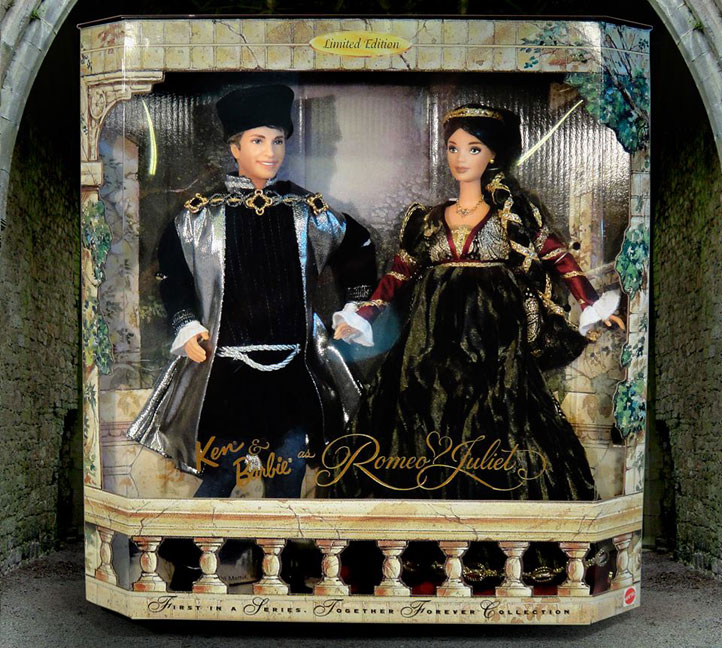 Barbie and Ken as Remeo and Juliet
Barbie & Ken Waltz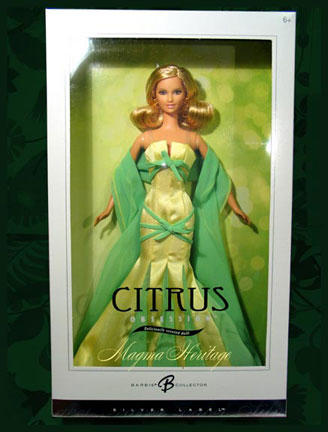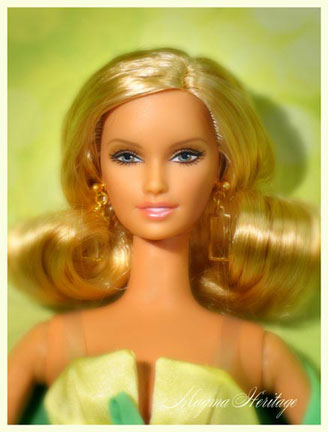 Citrus Obsession Barbie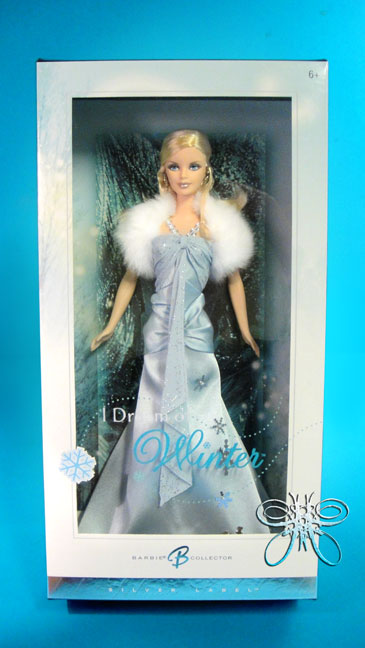 I Dream of Winter Barbie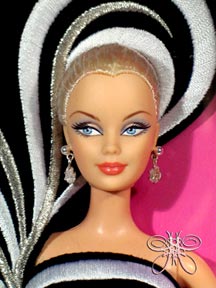 45th Anniversary Barbie by Bob Mackie

On Location: South Beach Barbie Doll
Designed by Robert Best and released in 2006.



Twilight Gala Barbie
Bob Mackie Queen of Hearts Barbie
Bob Mackie Fantasy Goddess of Asia Barbie
Bob Mackie Fantasy Goddess of Africa Barbie
Angel of Harmony Barbie

Way Out West Barbie Blonde

FAO Schwarz Exclusive

Angel Face Barbie
Circa 1982

Way Out West Barbie
Modern Circle Simone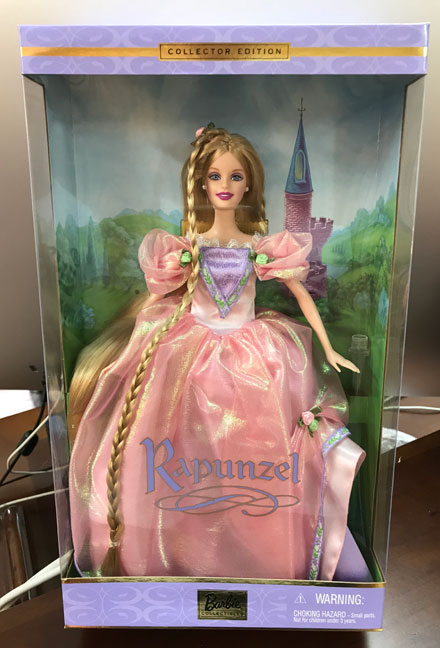 Rapunzel Barbie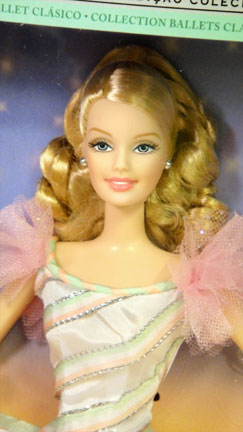 Peppermint Candy Cane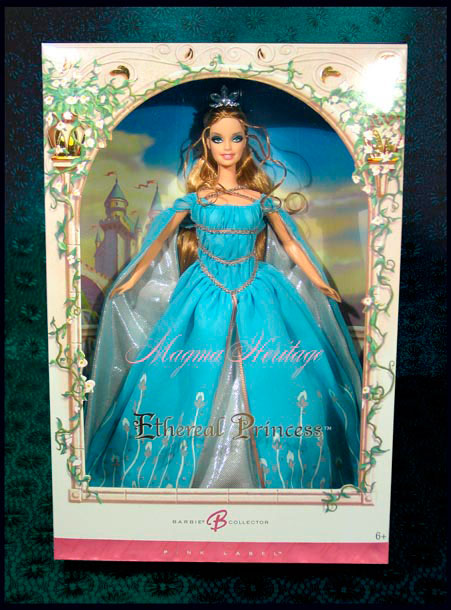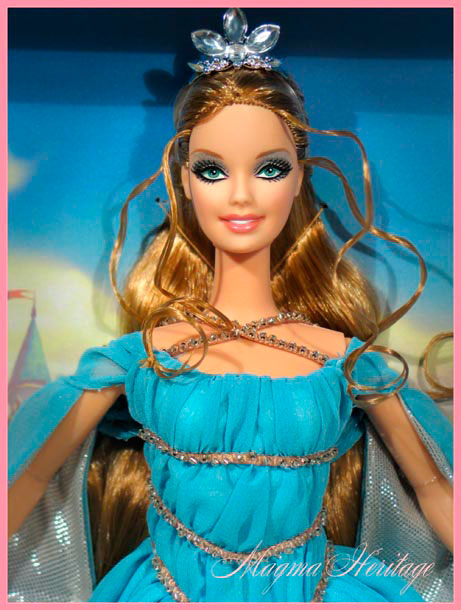 Ethereal Princess

Barbie as Beauty in Beauty and the Beast
S
Sugar Plum Fairy

Red Hot Diva Barbie
Victorian Tea Barbie for Avon Cosmetics
Glamorous Gala

Libra Barbie

Happy Holiday Barbie dolls
Please click here

Celebrity Barbie dolls
Please click here


Vintage Reproduction Barbie dolls
WARNING: ALL RIGHTS RESERVED. THIS WEB SITE, PAGES OR PART THEREOF MAY NOT BE REPRODUCED IN ANY FORM WITHOUT PERMISSION IN WRITING FROM 'Magma Heritage' .
Copyright Magma Heritage 1999-2017.
Barbie™ is a registered trademark of Mattel, Inc. Magma Heritage is in no way affiliated with Mattel,Inc.