Holiday Barbie Dolls!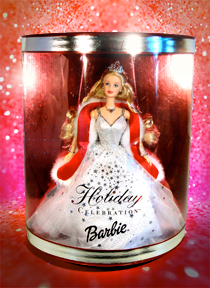 2001 Holday Celebrations Barbie
2002 Holiday Barbie AA
2003 Barbie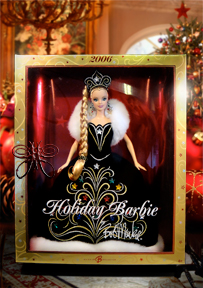 2006 Holiday Barbie
2010 Holiday Barbie w/necklace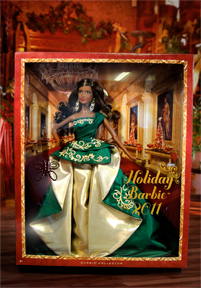 2011 Holiday Barbie AA
2012 Holiday Barbie


Holiday Caroler porcelain Barbie


Celebrity Barbie dolls
Please click here

WARNING: ALL RIGHTS RESERVED. THIS WEB SITE, PAGES OR PART THEREOF MAY NOT BE REPRODUCED IN ANY FORM WITHOUT PERMISSION IN WRITING FROM 'Magma Heritage' .
Copyright Magma Heritage 1999-2015.
Barbie™ is a registered trademark of Mattel, Inc. Magma Heritage is in no way affiliated with Mattel,Inc.